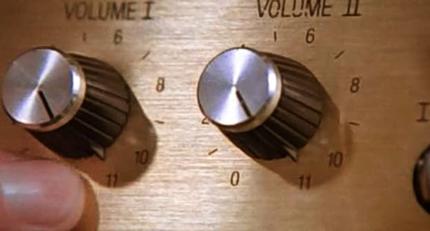 Another banner week for ds106! This week we a couple posts take the lead, and we had the good sense to include Die Hard on a list of Christmas movies. What is unusual, perhaps unique, this time is that more posts got multiple votes (10) than got single ones (7). I don't know if that signifies anything, or if it's just different. But in any case, great work on everyone's part!
The video was well done. Fully meets the requirements of the assignment
I definitely think this was the best post this week. I loved the way that the video flowed together, the video quality was also really great. I think one day when I go on a trip/vacation, I may record every moment, after seeing this video.
Absolutely stunning video!
I just loved how joyful this video was through the clips of people and the music. It was just really fun to watch.
I like how this showed many different Christmas movies, and how there was different movies found for each 25 days. I think that this was the most creative post for this week. I enjoyed seeing the different movies, some that I have not even watched, but will after seeing this video.
This was the perfect video assignment to watch to get me in the mood for Christmas. I really liked the sleigh ride background music.
I absolutely love this compilation.
I liked that he used posters instead of movie clips. Well done!
I think that this was the most inspiring post this week for me. I think I really like how she reflected on the things that are most important to her, and it started to make me think about what is most important to me. I enjoyed how she implemented all of these things, into a video as well, which was very creative.
It seems like she spent a lot of time on this and it was nicely put together
Well done. She added pictures, voice over, and background music.
It is always interesting to get a look at something from someone else's point of view.
I loved the music, and I enjoyed seeing campus from someone else's point of view! As a commuter, I don't get to see campus the same way, so it was nice.
It was cool getting a different perspective of someone else's daily travel to class.
I think it was awesome that she was able to incorporate a passion into one of her passions.
The music worked perfectly with the video in the background. It also was amazing to see the dancing talents of my classmate!
It's really cool how this project incorporates the time lapse assignment into a way for Kylie to show off her amazing work. Love the video and I love what you've been doing around campus.
I feel like this post is going to get a lot of votes. Including me, there were like five people who commented on it because it is such an amazing talent!
I think they made this trailer better than the original.
You can definitely tell he put a lot of time and effort in to make this successful and cohesive trailer.
The poem she read fit perfectly with the video. I loved how well each piece complimented one another.
Amazing.
I love time lapses and seeing the shadows move
It was so cool to see how the shadows moved.
An inside look into someone's day in just one minute! That's a pretty exciting minute!
I enjoyed this video, and love how the music worked with the story. It was fun!
The place setting was so cute! Both the setting and video overall looked so simple but definitely had a complex creation process.
Love how it goes along with the season and I love the progression
The amount of time it must have taken to find every single time Dean said "Cass" must have been incredible. That effort really shows in the final product.
Very short and very funny!
Bleh Bleh Bleh
I thought it was awesome how she was able to show the whole process of each meal that was made.
The audio in this video is really good. I really like the effect Thomas used for his voice.