ds106 Radio
The ds106 community has had ongoing Web radio station since February of 2011 that anyone can contribute to and listen to.
You can tune-in to the station at https://listen.ds106rad.io/. You can learn more about its history and how it works at http://ds106.us/ds106-radio/.
SoundCloud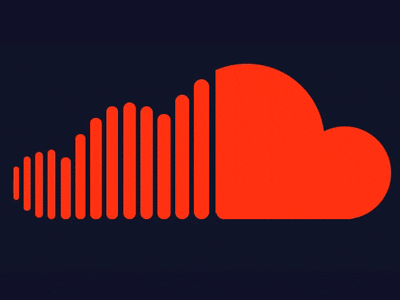 If you never set up your SoundCloud account in Week One, make sure you do so at the beginning of this week. You'll be needing it.
SoundCloud is a social media network for sharing audio files. You can use a free account for this class which will allow you to upload up to 3 hours of audio.
Listeners can comment on audio in SoundCloud and those comments can be read as the track plays. You can also embed SoundCloud on your own WordPress site but grabbing the embed code and pasting it into a WordPress post (making sure you're in the Text view of the editor).
Recording Audio
Creating great audio stories usually involves mixing and layering audio that you've recorded (either in a studio setting or "in the field") with audio that you've gathered from elsewhere (sound effects, music, etc.)
At UMW, you have access to various technology in the Hurley Convergence Center for recording that you should take advantage of:
VocalBooth in HCC 116: You can record in this small space individually or with a small group. Microphones are available to checkout at the Info Desk. You can reserve this space.
Equipment Checkout: You can checkout various equipment from the HCC Info Desk, including microphones, headsets, portable audio recorders, and audio mixers.
Digital Knowledge Center: The DKC offers an audio production tutorial during which you can learn more about how to record in the VocalBooth.
You can also record successfully using your mobile device or laptop, but, generally, you should try and use an external microphone. If you're recording just your voice, a USB headset can work well on your laptop. For a group, you'll want a USB microphone that you can gather around (or use the VocalBooth).
Regardless, of your equipment, make sure you're aware of ambient noise around you. If you're recording a conversation between two people, and there is a large group talking behind you, you should relocate to a quieter space. If you need crowd noise beneath the conversation, you can always add that in as a sound effect later (where you can control the volume of the effect).
Audacity
Once you start working on your own audio assignments, you'll need a decent audio editing program. We highly recommend you download and install Audacity, a free open-source program available for OS X, Windows, and Linux. Even though it's free, it's a powerful editor that is a great place to get started.
If you've never worked with audio files before, there will be a learning curve as you get used to how to mix, layer, trim, etc. The Audacity interface can seem a little daunting and unfamiliar, at first, but, have no fear. Hundreds of ds106 students before you have successfully mastered it.
You may want to install the FFmpeg plugin. This lets you import audio from video files.
There are lots of online tutorials for how to use Audacity, and the best way to learn it is to start playing with. I highly recommend this set of tutorials from the Audacity site to get started.
In addition, the following short video will show you the basics of layering sound files in Audacity, which you will definitely want to master as you complete your work.
Audio Techniques
As you work with audio, you'll want to begin to familiarize yourself with various techniques that will make your audio (and the stories you're telling) stronger.
Some things to notice when listening to audio are the pacing (think of the equivalent of paragraphs in sound), the use of music, sound effects, ambient/environmental sounds, the introduction of radio "bumpers" to remind us of the show, introduction and exits. Of key importance is trying to hear the layering of sounds, of how audio can create a sense of place by being more than just a recording, but a deliberate stacking of audio.
Listen to this edited episode of RadioLab and read the comments interspersed throughout which identify various techniques being used. (You should click on the track to make it larger and play it on the SoundCloud site — this will make the comments easier to follow)
Another great resource to check out is the PRX show HowSound which goes behind the scenes to talk about how great radio shows are created.
Finding Sounds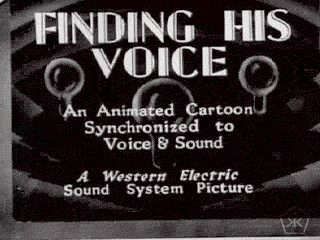 In addition to sounds you record, you will probably want to find other sound sources to mix into your final product. Luckily, there are lots of great online resources for music and sound effects:
78 RPMs and Cylinder Collection- (good for the silent movie era assignment in the Assignment Bank) http://www.archive.org/details/78rpm
ccMixter http://ccmixter.org
Free Sound http://www.freesound.org/
Uppbeat https://uppbeat.io/ Copyright-free background music
16,000 BBC Sound Effects http://bbcsfx.acropolis.org.uk/
Free Music Archive from WFMU "It's not just free music; it's good music"http://freemusicarchive.org/
Incompetech Royalty Free Music http://incompetech.com/music/royalty-free/
Internet Archive Audio Collection – look for the old time radio shows and live music collection http://www.archive.org/details/audio
WikiMedia Commons for Audio http://commons.wikimedia.org/wiki/Category:Sound
Additional Resources
Radio Glossary
What is Foley Sound?
The Wilhem Scream
Audacity Manual
Audacity Tutorials
Screen cast of basics of recording and using layers, effects. envelope tool in Audacity