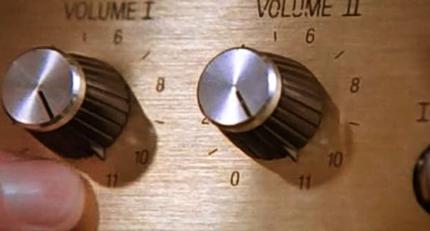 The class picked many more great posts for the best of week 11. I think some great work got overlooked due to deadline issues, so it would be worthwhile to scroll back through the blog flow. Here the posts that people picked, and what they had to say about them:
Transitions, Transitions, Transitions!
I like the way they set up this blog post. tells us about the assignment and what they did
Great job!
i think that the recipe and video are fun and well done, but I also like the way they laid out there post with the steps and the video. it looks like something on pinterest or buzzfeed!
I love this video dedicated to their dogs. I love my pets as well.
I really liked this post because with the title cards of the dogs' names before their pictures, I was able to see them each grow up from puppies, to bigger puppies! Sort of like a time lapse of photos, super cute!
I thought this post was one of the best of the week because it was so creative. It obviously took a lot of time for the creator to make this, and I like how they used different video to create one cohesive video. As someone who has never seen this musical before, this was a great introduction.
I really enjoyed watching the time lapse. It was interesting to see what the similarities and differences were between our processes.
I thought the concept here was cool. It felt a little half assed but the overall gist was to show her working a lapse that time all together to show everyone her progress and I think that's a neat idea.
Cailyn always puts so much work into her creations and they're always amazing but you can just tell that this one was so special to her and it's GREAT
this was my favorite post this whole semester. So well done and such a necessary story to tell
Are You Ready to Talk About Plants?
Cailyn Tripp's vlogs are always some of my favorites, because I can see the process she goes through to make them with my own eyes. This vlog was especially cool because this was such a big game, and Cailyn always finds a way to incorporate so many elements of video production.
WEEK ELEVEN Assignment Bank: Lyrics, Travelling, and Six Second Art!
such an eye catching blog/blog post. Super detailed and creative
This was super cool! I can tell this took a lot of time and effort and I'm impressed with the dedication to competing this. Some people can pic up animations like that pretty easy in post but it can be hard too so that's really cool that she was able to stick through it and have some fun!
this is so funny and it's cut together really well. you can always tell that Maddy has a lot of fun with her posts and I appreciate that
In this assignment they put together two scenes of movies to make john wick and will ferrel have a phone conversation. That alone makes the assignment great, but the way they layered the opposite movies audio over the other movies video was cool, I feel like that would be a little complicated to edit.
Conner worked really hard on this I can tell and It is a great video !! It was so good!
I really enjoy seeing how other people completed assignments that I also did, and I especially enjoyed this point of view because it was relatable as I am also an on-campus student at UMW.
super creative title. a lot of description and detail. could tell they put a lot of work into this assignment!
The clips flow really well together. The message comes across clear. The transitions between clips also help gap the differences between them.
I really liked getting to look at all the cats. The song choice kept a playful tone; it was a great choice.
This was a really cool vlog! I honestly forgot I was watching a classmates video and it felt like a regular youtube video. I really like the background music used and the font of the transitional title cards at different times was super clean!
this made me laugh out loud
I too am a big player of this game and I thought it was very cool to see others willing and wanting to post and put themselves out there for others to see. I will say that he actually has a great deal of skill and I am far from that but games are games!
This was so cool!