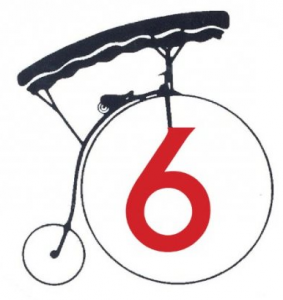 While only 14 people made selections, which makes me sad, 15 people's work was selected, which is great. We should also note the variety of types of posts that were selected – assignments, daily creates, reflections and summaries. They're all good work and worthy of celebrating.
Dear Current Me… From Future Me.
I really like the way she broke up the images because it adds a sort of beauty and drama to the card
I enjoyed this post because Cailyn effectively used typography and proportion to make her design. It also told me (and other readers) a lot about her story and what she's passionate about.
I thought this post was amazing. I liked the title, the gave a description of the assignment and what they did, and the magazine cover looks like it would really be on a famous magazine!!
I love the vegan magazine cover. Meatless meals are pretty rad.
The whistle has been blown #COACHLIFE
This post stood out to me because it was actually used by the author for an occupational purpose. While other's work was equally as impressive, this flyer stood out to me because the author must have put time into it because it was created to be used.
I think it really tells his story of being a simple guy. and it was well designed.
The little elements are so cute and the color scheme ties everything together really nicely and matches their vibe
This poster looks like it could be a promotional poster. I thought it was really well done.
I forgot this was an assignment. It looks like a real movie poster or advertisement. Really cool quote chosen from the movie as well. I like the white text on the dark background.
I really like the graph used to rank all the characters. As the assignment description instructed, without using lies, they definitely expressed how clear their hatred for smeagol is.
In all honestly I just really like Lord of the Rings
A NEW CEREAL ON THE SHELVES: RAZZLE-DAZZLES
I thought their design for the cereal box was really good. And they added some description
The name sold me. 100% Good job Lucy!
DESIGN A LICENSE PLATE: NORTH CAROLINA STYLE
This is probably my favorite post this week because of how tough I know it can be to use photoshop. This edit was done very well in bringing together the theme and using it to portray a feeling.
Very creative and definitely is part of your story since you said you are from NC!
Motivational Poster for Coronatimes
I liked what she had to say and was a bit inspiring.
I loved the positive quote even though it might sound cheesy! I think we all need to believe it more!
I love Vampire Diaries and I thought this was very creative!
This is a really creative invitation! I am also a fan of this show! Love the blood dripping effect. Good work!
I loved the color scheme used in this!
A Design Blitz from the Comfort of my Room
Very creative for being in a dorm room!
I am marrying Tom Holland and you're invited
Thought it was super creative and liked the way she designed the poster.
I thought this post was funny, but also super sweet. She put a lot of thought and effort to create something nice for her friend. Good work on the cereal box!👍🏻
I thought these daily creates were very fun and enjoyable to look at/watch. She did a great job of using the tdc theme to create something that was unique to her and her situation.
Chip Kidd & James Verdesoto: Whatever You Do DON'T STOP!
I love the final product of AJ's work. The design is amazing!
I think it was super realistic
She took the time and effort to create such a cool looking gif! Great work!
Book Cover for a Digital Storytelling Apocalypse
I though this was super cool! I love post apoctalyptic books so I was endeared to this.
I am biased because she talks about Panera Bread and I used to work there. I loved her posts about the logos and signs that they have up there. Even before I scrolled down to see the panera cup, I knew that the sign looked similar to the ones we used to have (before covid). Just goes to show how familiar I have become with how panera designs their stuff.
60's vibes, logos, posters: Week 6 Summary
I loved the title for the weekly summary. So unique. But I thought she did a great job explaining everything she did and showed what she did
Radio Show Event Poster Design
I think the colors are really cool and give off kind of a groovy vibe for the show
I love the way the cover turned out and it looks so nice and official!
I liked this post because it was an assignment I was looking into but was afraid to do because of the sketchy download it took me too but the concept was very cool and this student did a great job of making a character and environment that fit well together!
I love queen gambit. I thought the visual were hilarious and super creative!
DESIGN THOUGHTS: REFLECTING ON VIGNELLI, KIDD, AND MORE…
I think that this person did a really good job using this assignment to honor their dog. It was very well done, and I liked the passion.
I enjoyed this post because the author made it out of passion and admiration for this group. This poster was also very well designed with the use of color, shapes, typography, and domination.